Local Restaurant Partners
Its Just Lunch local restaurant partners and locations. Contact us to schedule a date at one of these great locations.

Citizen Rail
Chef Christian's open kitchen and custom wood-fired grill are the center of the action at Citizen Rail, and guests in the dining room get a front-row seat to the show. Out on the heated patio there's a lively scene all its own; cozy and sociable, it's an ideal perch for a Union Station happy hour, dinner with friends or weekend brunch.

II Posto
Il Posto is an elevated Italian restaurant, where food and wine are in symbiosis, Il Posto is "the complicated simplicity of Italian food and wine." Our food and wine lists represent all of the Italian peninsula; in its history and tradition with clear sophistication, simplicity and creativity.
Your experience at Il Posto will be the ultimate journey for the time that you will spend with us.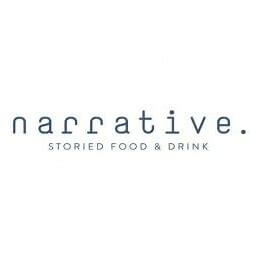 narrative.
Winner of Cherry Creek Food and Wine's 2018 People's Choice award and 2019's Best in Show! Delivering a new topic of conversation and a place to hold that exchange. Narrative offers storied food and drink under the direction of award-winning Executive Chef Paul Nagan. An approachable, modern American menu features global flavors, shareable plates, and a daily robust happy hour! An upscale cocktail menu and wine library with over 1,500 bottles and 250+ labels await your entrée selection. A welcome ambiance is highlighted by floor to ceiling windows which offer wonderful natural light and an open-air feeling. Complimentary valet is included with your meal.

One Barrel - American Bistro & Wine Bar
The One Barrel American Bistro & Wine Bar has become a favorite restaurant in Englewood. Serving traditional, creative, unique food in a cozy, neighborly atmosphere with the perfect wine pairings, cocktails and beer selection makes it easy to fall in love with the One Barrel! We look forward to becoming your favor!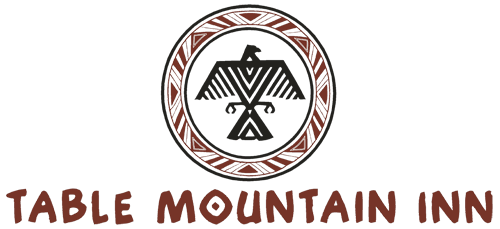 Table Mountain Grill and Cantina
With its vibrant Santa Fe décor and fresh Southwestern cuisine, Table Mountain Grill & Cantina feels like dining in a good friend's home. Relax over brunch with the famous Mesa Bloody Mary, dig into a succulent TMI burger with sweet potato fries over lunch, indulge in happy hour or dive into a flavorful dinner with rocky mountain trout or fire-roasted chile rellenos.

Thirsty Lion Gastropub
Our mission is to evolve the gastropub business by combining the traditional values of European and American pubs, to create a place where friends and family can celebrate life and enjoy handcrafted food, beers and cocktails.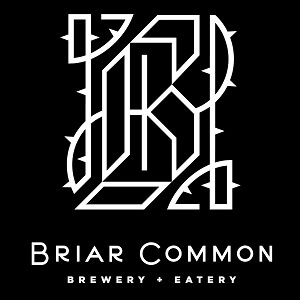 Briar Common Brewery
An elevated brewery experience you will not find anywhere else! Ten of our own beers on tap along with an array of perfectly prepared dishes to satisfy the masses!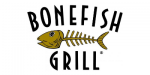 Bonefish Grill
Whether you're looking for chef-coat service or a more laid back approach – you're in good hands at Bonefish Grill. They take fine dining and remove all the stuffiness that gets in the way, creating excitement as their fresh food experts guide you through your culinary experience. Prepare those forks!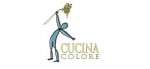 Cucina Colore
Cucina Colore's menu focuses on the true flavors of its food, rendering dishes that are both creative and fresh. The emphasis is on freshness with seasonal ingredients delivered daily. The restaurant's design reflects its innovative Italian food and award-winning wine selections. Whether for lunch or dinner, Cucina Colore offers a contemporary Italian experience.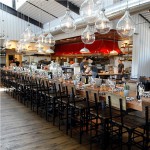 North
North has turned a modern lens on traditional Italian cooking. North Italia is their love letter to Italy—a place that'll make you feel like you've stepped off a charming side street to discover a culinary gem. Every day, they start from scratch to create dishes like Strozzapreti with Bloomsdale spinach or supple ribbons of tagliatelle for their Bolognese.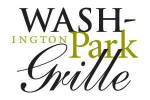 Washington Park Grill
Providing 19 years of excellent guest experiences. Great live music calendar. Italian American Cuisine and Excellent Libations with an upscale lounge. Classy and comfortable, It's Just Lunch clients like to relax during lunch or drinks. A twist on traditional pasta dishes, like Baked Lobster Macaroni and Cheese, is sure to satisfy!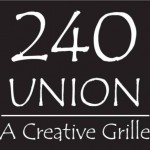 240 Union
240 Union has been serving fabulous meals and spirits in its one-of-a-kind showroom of a restaurant since 1989. Their sixty-foot open kitchen allows their guests to view the preparation of the finest contemporary American cuisine in the area. Their goal is to provide a comfortable atmosphere, superior service and, of course, food for you to enjoy.