Frequently Asked Questions
We know that dating can be frustrating and disappointing, but it doesn't have to be. You'll find that It's Just Lunch is very different from online dating.
A matchmaking service takes the personal legwork out of dating by outsourcing "the search" for interesting, like-minded individuals to a team of professionals. Just as you might use a fitness trainer to get in shape or a financial planner to improve your financial situation, busy single professionals outsource their dating lives to It's Just Lunch matchmakers.
We are not an online dating service. This is not free dating. It's Just Lunch is a personalized matchmaking service. Instead of spending hours searching through online profiles or swiping screens, you will spend time on face-to-face dates. Our matchmakers get to know you, and then hand select your matches. It's personal, it's private, it's effective and it's offline.
We do the work. You do the dating. From match selection to restaurant reservations, we are your dating concierge. Spend your time dating instead of searching and planning.
Our team's got the experience! Our team of matchmakers, dating specialists and date coordinators is the best. We have a thorough and detailed training program they must pass before they ever become someone's "matchmaker." Matchmaking isn't just our job; it's our passion!
We are here for you. You always have someone to talk to; unlike online dating, we are here to talk about your preferences and dating experiences.
We get to know you and your dating preferences and then hand select matches just for you.
We provide a face to face experience: If we take you on as a client, we guarantee you will go out on dates. Face to face dates. Real dates. Because that's the only way to tell if there's chemistry. Then you take it from there.
We have history. With over 30 years of experience and more than 2 million arranged dates, we know what we are doing.
We're private. At It's Just Lunch, there's no need for online dating profiles as we aren't an online dating site. We take dating offline so dating is personal again. No more online profiles for the world to see. It's just between you and your matchmaker.
One of our professional matchmakers will hand-select matches for you based upon the information we discuss in your initial interview combined with the on-going feedback we receive from you after every date and our matchmaker's intuition. Your post-date feedback is an important part of our dating process as it allows us to fine tune your matches!
Yes! Once our matchmakers select a match for you, we will contact you by phone to tell you about the person we have chosen. Everything we have learned about you is taken into consideration for this process. In addition, we respect your confidentiality and only give out your first name when arranging a match. We never reveal your address, last name, phone number, email address or where you work. We will give you a description of your date as well as share why we think you are going to enjoy meeting this match. Then our matchmakers arrange all the date details for you. You just show up at the restaurant and enjoy your date. If your schedule makes meeting for lunch difficult, we can arrange a drink after work or weekend brunch. We like to create an environment that makes getting to know the other person as comfortable, easy and fun as possible.
People hire specialists such as financial advisors and personal trainers to handle so many aspects of their lives, so why not use a professional to help you find someone special.
First, you schedule a discreet, confidential interview with us where we learn more about who you are, and what you are looking for in a match. Either call us at 1.866.408.5027 or click here to have an It's Just Lunch dating specialist call you. We look forward to talking with you and determining if It's Just Lunch is a good fit for you.
At the end of the date, you can exchange business cards or phone numbers and make plans to get together again. Following each date, we ask that you contact us with feedback. Feedback is an important part of the matchmaking process. From your comments and overall impression of the person, we'll fine tune your future matches. The process couldn't be easier!
Our memberships include guaranteed matches, personalized attention from your matchmaking team, and a selection of other IJL signature services. An It's Just Lunch matchmaker will be with you every step of the way, learning about what you want and need in a relationship, using this information to find your most like-minded matches, incorporating your feedback, and helping you evaluate your dates. Please call us at 1.866.408.5027 to determine what IJL membership package is right for you.
As an It's Just Lunch member, we guarantee you will go out on dates!
Most of our cities also offer a multi-city package tailored to those who believe their best match could be anywhere and are willing to make the effort to find out. We accept clients who live outside the current cities we service who are willing to travel to meet their matches. Exclusions apply. Please call us at 1.866.408.5027 to learn more about our IJL memberships.
It's Just Lunch does not conduct background checks. There are a number of reasons for this, including (but not limited to) incomplete or inaccurate record databases. Background checks may provide people with a false sense of security, and we do not want our members to have unrealistic expectations when using our services. We focus our efforts on empowering people to use good judgment and to be responsible for their safety, as they would anywhere else.
Absolutely! Give us a call at 1.866.408.5027
As far as pricing goes, It's Just Lunch is like everything else in the world… you get what you pay for. We are a fee-based matchmaking service and offer a professional, high-touch service at an affordable cost. We bridge the price gap between online dating sites/dating apps and high end millionaire matchmakers. Just as you would pay a financial planner to handle your investments or a fitness trainer to help you stay in shape, working with an It's Just Lunch matchmaker is outsourcing your dating search to a professional. Our clients are serious about finding that special someone and they have chosen to invest in their future. In return, we guarantee our clients go out on dates. Real, face to face dates.
More from our matchmakers
Singles come from every walk of life. Some are recently divorced and some have lost a spouse.

IT'S JUST LUNCH
July 26, 2021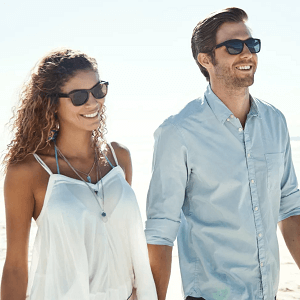 The promise of a mask-less summer and in-person dating has brought a rise in sales to teeth whitening and beauty products everywhere!

IT'S JUST LUNCH
July 18, 2021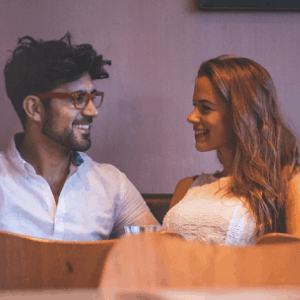 "Unbelievable" comes on the radio as you scramble to grab your cassette tape to record the chart-topper.

IT'S JUST LUNCH
June 25, 2021